BFI at FOCUS 2021
We are delighted to host three sessions with the BFI at this year's edition of FOCUS. On Tuesday 7th December, representatives from the organisation will offer expert advice on a range of important industry topics and schemes.
Attendees can expect to hear about the UK Global Screen Fund, an initiative that launched in April to boost international development and distribution opportunities for the United Kingdom's independent screen sector. Our speakers will be Colin Williams, creative director of SixteenSouth, and Annabel Grundy, project manager at the UK Global Screen Fund. Colin founded SixteenSouth in 2007. Although being repeatedly told not to make television for children in Belfast, 13 years later Sixteen South is one of the largest, busiest and most successful creators and producers of television for children in the world. Annabel joined BFI in March 2021. Working in film since 2002, her past experience spans audience development, film festival production and cinema exhibition in the UK and Australia as well as working with BFI, British Council, UK Film Council and Screen Skills in a variety of sector development and funder roles.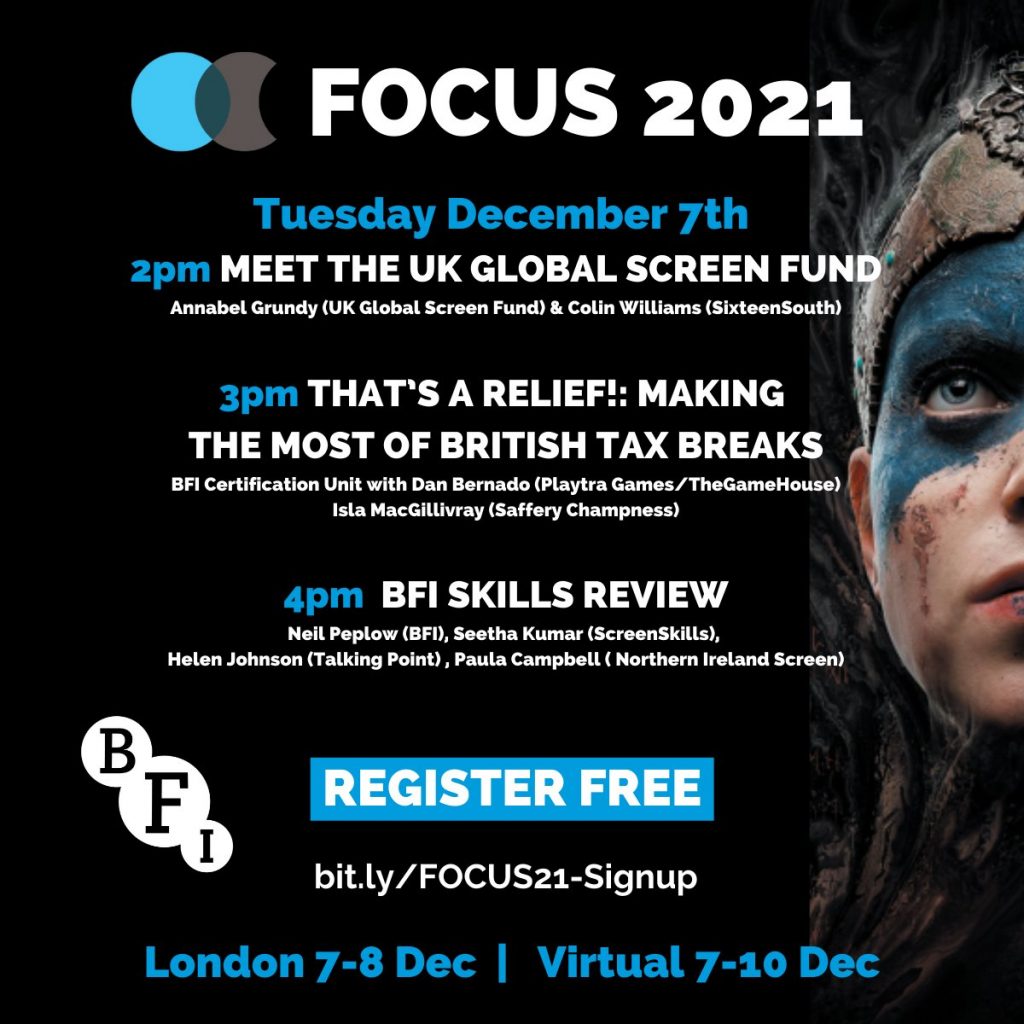 As part of BFI's involvement at FOCUS 2021, we will also learn how film producers can effectively negotiate British tax breaks. Members of the BFI Certification Team and key figures from the television and video games sector will be present to discuss the importance of Creative Sector Tax Reliefs. The BFI Certification Unit is the first point of contact for applicants wanting to qualify their film, high-end television programme, animation programme, video games or children's television programme as British through the cultural test or as an official co-production and to access the UK's creative sector tax reliefs. The Certification unit will offer guidance on the qualifying processes for the cultural tests and official co-production treaties for the tax reliefs.
The Certification Unit team are also available for 1-2-1 sessions for anyone wanting to discuss a project in relation to the creative sector tax reliefs for film, high-end television, animation television, children's television and/or video games. You can request these from the meeting scheduler when you sign up for a delegate pass. Please give as much information as possible about your project.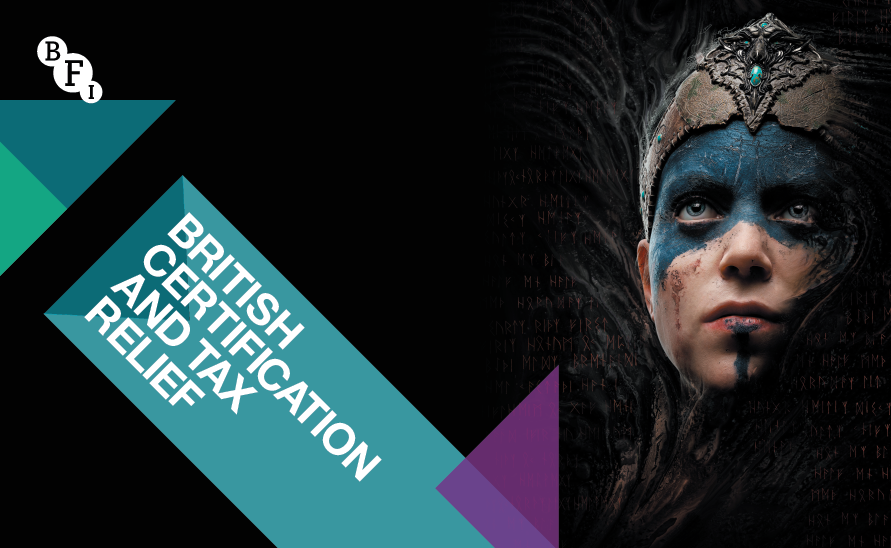 At the BFI Skills Review, attendees are encourage to brush up on the essential expertise required to producers to thrive. The speakers will be: Neil Peplow, Director of Industry and International Affairs at the BFI British Film Institute; Seetha Kumar, CEO at ScreenSkills; Helen Johnson, Director of Talking Point Ltd, and Paula Campbell, Skills Manager at Northern Ireland Screen. Reporting from different components of the British screen sphere, this final part of the BFI's involvement at FOCUS 2021 will use close ties with the industry to explore what is needed to safety ensure future growth, renewed competitiveness and healthy longevity for 2022 and beyond.
BFI SCHEDULE - TUESDAY 7th DECEMBER
MEET THE UK GLOBAL SCREEN FUND  14:00-15:00  
Annabel Grundy (UK Global Screen Fund) and Colin Williams (SixteenSouth)
THAT'S A RELIEF!: MAKING THE MOST OF BRITISH TAX BREAKS 15:00-16:00
Anna Mansi, Niall Davies, Andy Wright and Chantel Burrell (all from the BFI Certification Unit) with Dan Bernado (Playtra Games/TheGameHouse) and Isla MacGillivray (Saffery Champness),
BFI SKILLS REVIEW 16:00-17:00
Neil Peplow (BFI), Seetha Kumar (ScreenSkills), Helen Johnson (Talking Point) and Paula Campbell (Northern Ireland Screen)
Meet the BFI and a variety of key industry delegates at FOCUS 2021: The Meeting Place for International Production live at the Business Design Centre from 7-8 December and online 7-10 December. Register here for a FREE delegate badge.
Comments
Not Logged in
You must be logged in to post a comment