The Green Zone at FOCUS 2021
At this year's FOCUS, The Green Zone is back in force. We have curated a 'green' programme of sessions with industry experts and sustainable suppliers to help media companies, stakeholders and facilities transition to eco-friendly production without losing creative quality.
For the 2021 edition of the conference, CreativeZero presents three fascinating talks about sustainability for film and media production. Sustainability On Set aims to bring sustainability and carbon reductions to the forefront of the conversation, highlighting how all our decisions (such as where we shoot and how) have implications for the environment. Find out about the The Generator Project, a collaboration between film and television crew production companies, film offices and equipment suppliers speeding up the transition to an energy-efficient, lower carbon future. We will discuss how suppliers are creating carbon reductions for the industry, hearing from those who have made these changes in order to understand further why such step are so important (and should be happening on every set).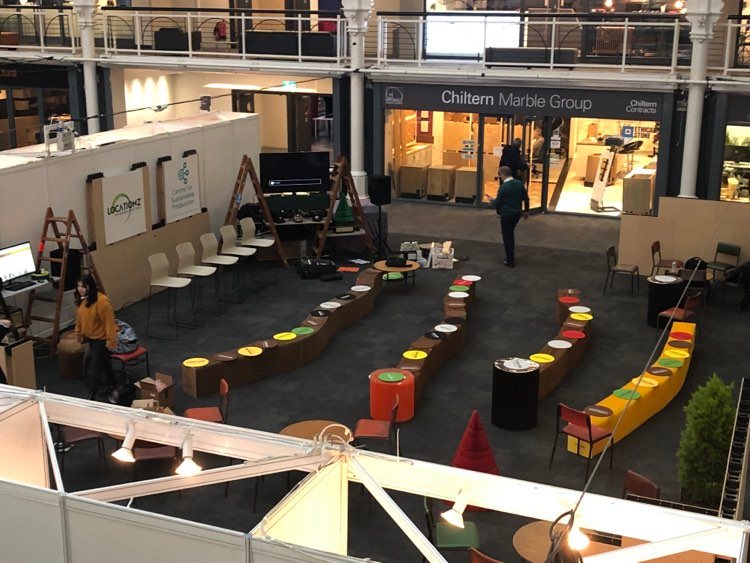 Our People, Planet, Profit session will showcase purpose-led companies who have achieved B-Corp status by putting people and the planet at the front and centre of their businesses. You won't want to miss tech company TheGreenShot offer valuable insights about how to engage the crew, save costs and reduce your next production's carbon footprint. AdGreen will discuss their newly-launched Carbon Calculator, a free production tool enabling us to measure the carbon footprint of our advertising and branded content productions – and in turn take pivotal steps to reduce it.
Come and meet our exhibitors Illumin8 Lights, FilmFixer, TheGreenShot and Location One at The Green Zone, and join us for celebratory drinks at The Green Zone Happy Hour, sponsored by TheGreenShot. Exchange eco-friendly ideas and network at the inspirational Sustainable Lounge, built by the Centre for Sustainable Production initiative. We will showcase innovative partners and key products (such as reusable set-build Emagi Block) with the aim of helping productions and industry stakeholders transition towards more sustainable, creative ecosystems within the film and television industries. See you there!
THE GREEN ZONE SCHEDULE
Tuesday 7th December
Be in control of your sustainable choices 10am-10.30am
People, Planet, Profit 11am – 11.45am
(Sustainable) Lights, Camera, Action! 12.15am – 1pm
Wednesday 8th December
Introduction to Green Energy on Location 10.30am – 11.15am
Sustainability on set: A conversation 12pm – 12.45pm
Get your house in order 2.30pm – 3pm
Green Zone Happy Hour sponsored by TheGreenShot 3.30pm – 4.30pm
Comments
Not Logged in
You must be logged in to post a comment