Spotlight on exhibitor Landmarc and Ministry of Defense locations
FOCUS talks to Adam Young Account Manager of Landmarc MOD-UK to find out about one of the UK's largest property owner and the film friendly locations they have available for filmmakers.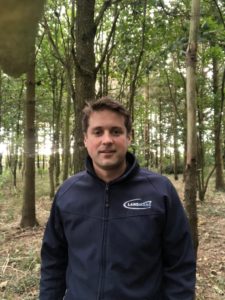 Adam what brings you and Landmarc back to FOCUS again this year?
We're delighted to be coming back to FOCUS this year. We've not exhibited for a while and we felt that this year would be a good opportunity to really promote again how we can help the filming industry with some amazing locations. We've spoken to a number of location managers who have recommended Focus to us at the "go-to" event!
What are you hoping to get out of the event and what in particular will you be promoting at FOCUS 2018?

We are very much using this opportunity again to meet filming industry professionals, getting to know new people within the industry and also renewing relationships with people we've worked with in the past. This year our stand will promote our link with the Ministry of Defence (MoD) Training Estate and how Landmarc can help provide some of the UK's best locations on MoD training estate land.
What productions have used Landmarc MOD locations in the past few years?

Recent films include Robert Zemeckis's  Allied starring Brad Pitt and Marion Cotillard, Wonder Woman with Gal Gadot, Transformers 5: The Last Knight with Mark Wahlberg and Anthony Hopkins, Mission Impossible 6: Rogue Nation with Tom Cruise, Jurassic World: Fallen Kingdom, George Clooney's The Monuments Men, Guy Ritchie's The Man from U.N.C.L.E and Matthew Vaughan's Kingsman: The Secret Service.
Many television productions have used our locations including The Grand Tour, Top Gear, Endeavour, East Enders, Coast, Countryfile, The Crown, The Honourable Woman, Silent Witness,Poirot,Da Vinci's Demons, Doctor Who and Casualty
Please tell us briefly what Landmarc and the MOD Estate has to offer in terms of filming locations and location diversity?

Landmarc Support Services is the MoD's strategic partner for the management of their UK Defence Training Estate. Landmarc has a talented and dedicated team responsible for managing events including Tony Burlton (Filming and Events Manager) and Adam Young and Kaye Mclone (Account Managers) who work together to provide a central point of contact, covering the whole of the UK. The MOD estate in the UK spans some 240,000 hectares, two thirds of which is classed as Training Estate. Spread across the UK, the estate contains some 4,000 built and rural sites with around 40,000 buildings including barracks, warehouses, forts, hangars, dockyards and historic houses. Locations range from the wide open vistas of Salisbury Plain to the mountainous scenery of Scotland. The landscapes include forests, lakes, woods, heath lands and moorland, and many of the sites are untouched by modern buildings or features.
Please tell us about some of the more unusual locations you will be promoting at FOCUS?

As mentioned, Landmarc can offer one of the widest variety of location scenarios. Whether you're looking for old abandoned buildings, tunnel networks, driving areas, lakes, towns or just wide open space, the MoD training estate offers this in abundance.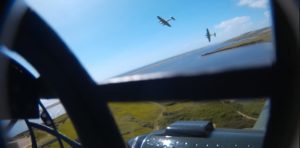 What are the key advantages for productions considering using MOD locations?
Many of the MOD sites offer the filming industry a high degree of privacy away from the prying eyes of the public. They may also have facilities not readily available at other sites such as firing ranges, specialised driving areas, barracks, trenches and hangars. Several of our filming locations can easily double for other parts of the world and the diversity that we offer because we have a close, tight-knit team, means that we can work closely with location managers and production companies to create the perfect location. The facilities that we can offer really could be endless – parking for equipment, landing aircraft and restricted airspaces, vacant buildings for set construction, storage, production offices, along with the ability to provide amenities and wet weather cover for thousands of extras on site.
More info www.landmarcsolutions.com
---
To meet with Landmarc at FOCUS 2018 on 4/5 December, register for a FREE delegate badge here.