FOCUS talks to Myriam Rak Alembik of I Mediate Clearance
FOCUS talks to exhibitor Myriam Rak Alembik, founder and legal clearance supervisor at I Mediate Clearance, who have exhibited at FOCUS since the very first edition.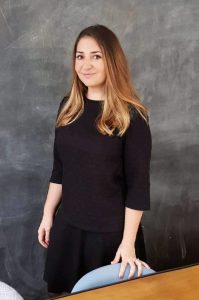 What brings you and I Mediate Clearance to FOCUS this year?
I Mediate Clearance has been attending FOCUS London since its creation a few years ago and it is always a great pleasure for us to come back and see the growing impact this event is having year after year. Coming here means several things for us: we are very proud to represent our country among the French delegation and show international producers what kind of great services and shooting opportunities France offers. Coming here is also an opportunity to reinforce our existing relationships with UK producers and build strong new relationships for future projects. And of course, Focus London is a fantastic excuse to come back every year to this exciting city!
What are you hoping to get out of the event and what in particular will you be promoting at FOCUS 2018?
Today, our company is well renowned and established in France, and is taking a growing part at an international level. Indeed, we are working on International projects, including for American studio or platforms such as Netflix or Amazon Prime. In this dynamic it is important for us to promote our business internationally, as not only it is extremely stimulating to work on international projects, but also because there is definitely a need, especially (but not only !) when a French shoot is planned. Meeting up with other Film Commissions is another key aspect to us as we often need to be in close relation regarding rights clearance matters.
Please tell us about I Mediate Clearance and the services you offer directors and producers.
I Mediate Clearance is the first French company devoted to legal clearance services for feature films, series, documentaries, commercials or audiovisual projects. Since I founded the company in 2010, I Mediate Clearance has handled more than 500 films and projects for French and international producers. Our offices are based in Paris and we are also working in close collaboration with our sister company in Brussels (Belgium).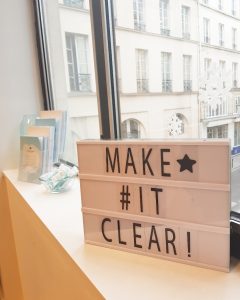 The company works hand in hand with producers and can be involved at different stages: script, prep, filming, editing and post-production in order to obtain permissions and licenses for the use of elements protected by trademark law, copyright, right to a name, likeness or publicity rights. Our intervention is related to the various brands (visible or mentioned), shops, logos, products, packaging, paintings, sculptures, buildings, furniture, costumes, photographs, billboards, posters, books, records, names, likeness, addresses, telephone numbers or any other protected elements present in the films. We are wholeheartedly committed to our clients and offer a bespoke service, in recognition of the uniqueness of each artistic endeavor.
Through its FOOTAGE department, the company also specializes in footage research and clearance should these be stock shots, clips or audiovisual excerpts for cinema and TV films, series, documentaries, clips, live shows or commercials.
What productions has I Mediate Clearance worked on recently? 
We are lucky to have had the opportunity to work on exciting and diverse projects, such as French and International features films but also series, clips and commercials. For example, we've recently supervised: Elle by Paul Verhoeven (feature film produced by SBS Productions with Isabelle Huppert) – Valerian and the City of a Thousand Planets by Luc Besson (feature film produced by EuropaCorp with Dane DeHaan and Cara Delevingne) – Sense8 final episode of the series, produced for Netflix) – The Spy by Gideon Raff (series produced for Netflix with Sacha Baron Cohen) – Mon Guerlain (TV commercials with Angelina Jolie by Iconoclast) – Dior Homme (TV commercials with Robert Pattinson by Iconoclast).
More info at https://imediate-clearance.fr/en/home/
Myriam Rak Alembik
Myriam Rak Alembik, co-founder, partner and Executive Director of I Mediate Clearance, is an EDHEC Business School graduate with a Master's in Intellectual Property Law at Paris XII Law University, under the supervision of Professor Christophe Caron. Myriam has over 10 years of experience as an intellectual property lawyer specialized in audiovisual matters. Her career in film production companies, then companies that produce animated films and series, inspired her boundless interest in new legal challenges in the audiovisual sector and convinced her of the importance of these new issues. Passionate about intellectual property and cinema, since the creation of the company, she has been responsible for clearance management and supervision at I MEDIATE CLEARANCE.
To meet with I MEDIATE CLEARANCE at FOCUS on 4/5 December, register for a FREE delegate badge here