St Petersburg/Clearwater showcasing at FOCUS for first time
FOCUS talks to Tony Armer, the St. Petersburg / Clearwater Film Commissioner
What brings you and St. Petersburg / Clearwater, Florida Film Commission to FOCUS this year?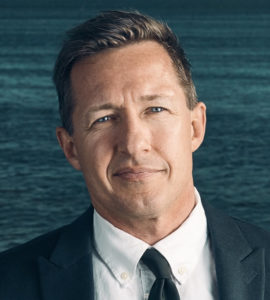 In talking with other film commissions and hearing the great things they said about the show we didn't want to miss out on the opportunity. To be able to get in front of a large number of producers all in one place is vitally important to promoting St. Petersburg Clearwater, Florida to the production world.
What are you hoping to get out of the event and what in particular will you be promoting at FOCUS 2018?
We are always looking to get in front of people that may not be familiar with our great area. St. Petersburg Clearwater is consistently voted as having some of the best beaches in world. Beyond the amazing beaches there are other really unique locations that we'll be promoting.
What productions have recently been filming in St. Petersburg / Clearwater.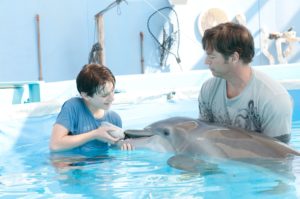 There's a lot that films in our area. We permit over 200 productions a year. We just had the A24 film Zola, Directed by Janicza Bravo, the family friendly feature Bernie the Dolphin starring Kevin Sorbo and a cast of dolphins, the Tim Burton Film Miss Peregrine's Home for Peculiar Children, multiple TV series from HGTV, Discovery ID, and large commercial shoots for Home Depot and Dick's Sporting Goods.
Please tell us briefly what St. Petersburg / Clearwater has to offer as a location filming destination? 
Our biggest offering is spectacular white sand beaches. That's just the tip of the iceberg. We have great urban locations with unique architecture,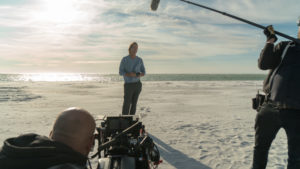 historical buildings and settings, the beautiful Dali museum and a huge art scene that includes over 50 outdoor murals. There are 24 cities that I oversee in the St. Petersburg Clearwater area and each one has something unique about it. Additionally, we have a long history of production so there are experienced crews and film friendly locations. As an added bonus there are no fees for permits.
What Florida state and local filming incentives will you be promoting to producers and production professionals at FOCUS 2018?
The State of Florida does not currently have any incentives, but St. Petersburg Clearwater does have a local business development program. We have $500,000 set aside for film, TV, music videos and digital media productions. The program funds 10% of local spend by productions. Our area is right next to and a part of the Tampa Bay region. Tampa also has a 10% incentive and productions can film in both areas to obtain 10% from each area.
Any size production from anywhere in the world can apply. To apply for the program simply email me at tony@filmspc.com and ask for an application. We'll send over the application and all other materials. Full info on the program is listed on our website www.filmspc.com/local-incentives.
Tony Armer
Tony Armer is the Film Commissioner for St. Petersburg Clearwater Florida, an Award Winning Filmmaker and the Founder and Former Executive Director of the internationally acclaimed Sunscreen Film Festival. He has deep and longstanding relationships within the film industry and attends markets like Cannes, Sundance, Toronto, AFM and more each year. He has been producing, directing, writing, and creating Film, TV, corporate and digital media content since 1997. Tony holds a BA in Business Management and an MFA in Motion Pictures and Television. He is a member of statewide film organisation Film Florida and AFCI (Association of Film Commissioners International).
---
To meet St Petersburg/Clearwater Film Commission at FOCUS 2018, register for a FREE delegate badge here.